Believe that anything you can imagine, you can make real. Believe in the future of home entertainment.
Throughout its history, Panasonic has made understanding how its products can impact people's lives a core focus for product development and refinement. "Ideas For Life" is a reflection of that commitment and a guiding force for what can be expected from Panasonic in the future.

As stated in its new motto, Samsung Electronics' vision for the new decade is, "Inspire the World, Create the Future."
This new vision reflects Samsung Electronics' commitment to inspiring its communities by leveraging Samsung's three key strengths: "New Technology," "Innovative Products," and "Creative Solutions." Through these efforts, Samsung hopes to contribute to a better world and a richer experience for all.

Sharp has been on the cutting edge of technology, consistently innovating new appliances, industrial equipment and office solutions, and changing the lives of people around the world.

"Technically, anything is possible."From inventing the first rear-projection television to the first complete high definition TV system sold in the U.S. Mitsubishi defines leadership, innovation and excellence in home theater.

The #1 Best selling Projector Brand Worldwide. It is Epson's vision to drive Digital Image Innovation by providing cutting-edge imaging solutions, focused on the fields of imaging on paper, imaging on screen, and imaging on glass. Supporting this vision will be continued innovation in core devices that provide value-added solutions for linking imaging products.

The heartbeat of every speaker system can be felt in the quality of its sound. Emphasys speakers are designed by a select group of experienced engineers who love the feeling of outstanding sound as much as you do. It's why they place a premium on sound quality over specs- and performance over hype.

Boston Acoustics loudspeakers have been exceeding the expectations of serious music listeners for over 30 years. With advanced engineering, innovative design and high quality manufacturing, their newest speakers embody everything it means to be from Boston.

The Jamo® brand—owned by Klipsch Group, Inc.—bases all of its audio products, speakers and electronics alike, on the Danish design tradition of style, simplicity and functionality. For Jamo, it's not just about delivering great sound; it's about how a product integrates into a living space.

"The Denon Difference. Every detail of a Denon product is crafted around these words with a single goal in mind: to enhance the entertainment experience. We tirelessly transform creative ideas into leading innovations within our industry. When you actually experience a Denon product, it's these higher standards that elevate the senses and enhance your entertainment. That's the Denon Difference."

Monster Cable Professional HDMI Cables and home theater accessories.Experience True High-Def in 1080p. Monster Power gives you the world's most advanced power conditioning and surge protection with patented Monster Clean Power™ and Advanced Surge Protection.

URC is dedicated to producing only the highest quality products that deliver the maximum positive experience to our customers worldwide. URC's high quality standards are legendary and recognized in every channel we serve. We back our products with a highly trained, USA-based technical support staff located in New York State.

Russound is the #1 choice for multi-room and powerline audio solutions. Russound continues to design and manufacture innovative products that sound great, simple to use, and that offer great value. They believe their products are the finest of their kind on the market and remain dedicated as ever to providing their customers with the right products for the job.

Take HD to a whole new dimension.

Sanus® is the leading global brand of audio/video mounts, furnishings and consumer electronics accessories. A complete line of universal wall and ceiling mounts for any AV application in the home or office. Our sleek, state-of-the-art LCD and plasma TV wall mount solutions are designed for style and engineered to perform.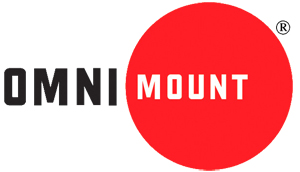 OmniMount offers hundreds of mounting solutions to meet the needs of nearly any application. All told, the OmniMount product line now features hundreds of mounting solutions that satisfy the demands of nearly every imaginable home theater application.

Peerless Industries, Inc., the leader in the audiovisual mounting industry for over 40 years, provides innovative mounting solutions that focus on quality, ease of installation and functionality while providing an aesthetically pleasing look and ultimately the best value.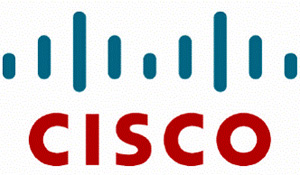 "Together we are the human network" Cisco has a wide range of integrated solutions that bring together various people and industries. The world is happening on the network. The Internet is pulsing with bandwidth. Video helps us collaborate to exchange ideas to drive innovation forward. And solutions are waiting to be found.

Lutron light controls save energy, the more you dim the more you save. Lutron's RadioRA 2 is a wireless light control system that provides convenient and intuitive control of lights, shades, appliances, and temperature in a single room or throughout a whole home.

CentraLite's product lines give you several affordable options for saving money at home or work. Get the most out of your lighting investment and save energy with the incomparable JetStream Lighting Control System from CentraLite Systems, Inc. This innovative wireless system delivers a full suite of control programs that lower energy use, maximize safety and convenience, and reduce lighting maintenance.